The Great Dossavien Ball
Choreographic interactive show with an audience, a master of ceremony, dancers and the band el Fassa
Conception and Artistic Direction Julie Dossavi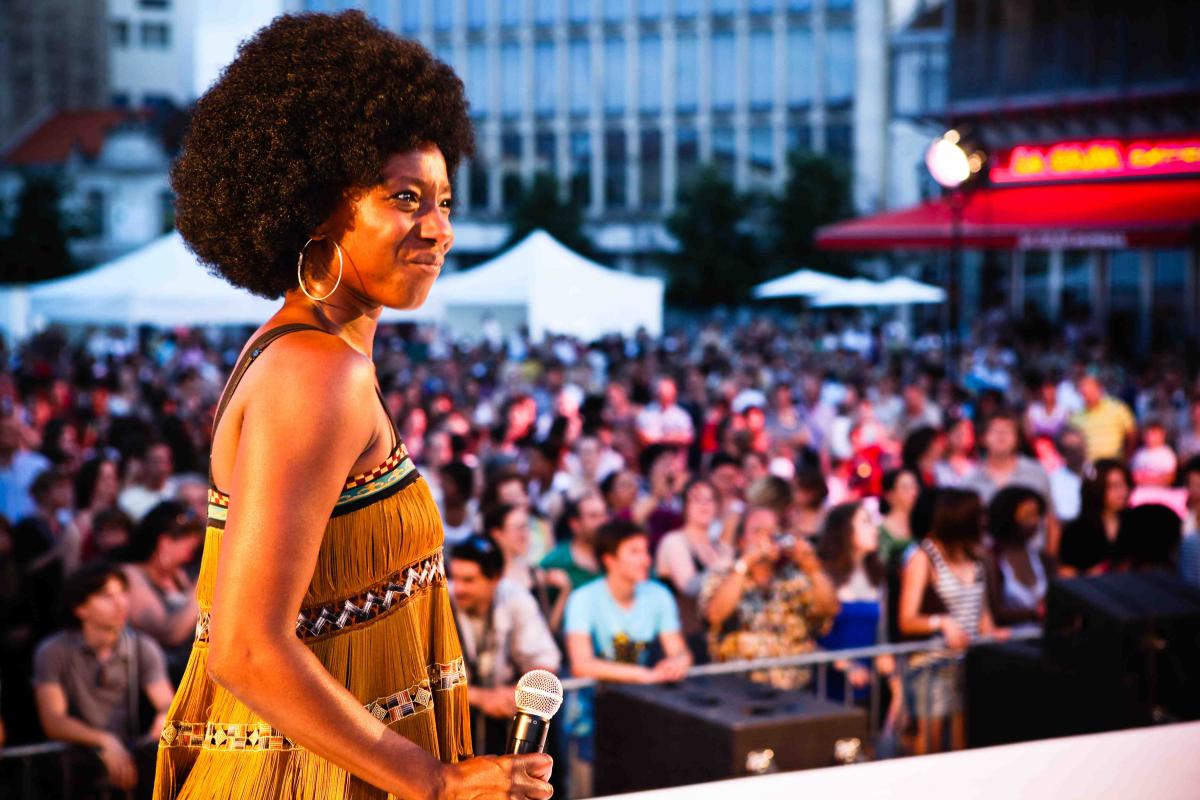 Accompanied live by the musicians of el Fassa and dancers, Julie Dossavi is the master of ceremony of the Great Dossavien Ball. She tells stories, sings, shows moves, interacts with the audience and invite them to dance on el Fassa's live world-electro-jazz music.
This show is composed of:
- dances to see, with excerpts from the company's repertoire
- dances to learn, Julie Dossavi and her dancers show moves and rehearse with the audience
- and dances on your own.
The Ball is also part of A City that Dances, an event that celebrate dance lovers of a city through a choreographic parade and performances.
Images from the Ball at 8'18 in the video excerpt below.